荷兰乌特勒支大学Schropp教授讲座:Hybrid tandem solar cells: a boost for crystalline silicon PV technology
发布时间:2017-01-06 发布人:李建军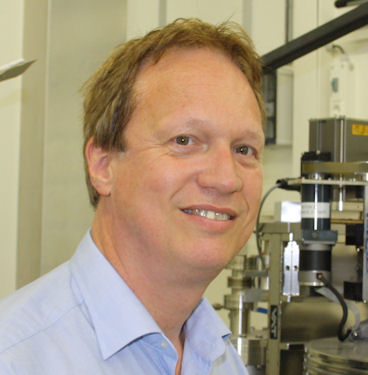 题目:Hybrid Tandem Solar Cells: a Boost for Crystalline Silicon PV Technology
主讲:Prof. Dr. Ruud E.I. Schropp
主持人:麦耀华 教授
时间:2017年1月10日(周二)15:00-17:00
地点:南海楼224会议室
Abstract
In order to economically compete with non-renewable energy resources, a viable approach needs to be taken in order to boost the performance of the already established single junction c-Si PV modules, while maintaining low cost of fabrication and installation. The addition of thin film solar cell with high response to the blue part of the spectrum, to provide a tandem solar cell, is the obvious choice to make. The recently emerged perovskite solar cell is one of the suitable candidates, taking advantages of cheap, simple and compatible fabrication process.
In this presentation we will discuss the hurdles to take as well as the potential practical approaches toward 4-terminal hybrid tandem modules with back-contacted c-Si bottom cells and perovskite solar cells. A few of the ingredients needed are: 1) Intrinsically more stable perovskite single junction cells, 2) Highly transparent contacting materials. Within the first topic, we have recently proposed the incorporation of an ultrathin protective Al2O3 layer deposited by Atomic Layer Deposition (ALD), which limits humidity ingress during solar cell operation as well as during solar cell processing. Within the second topic we have developed a In2O3:H, also by ALD, as a novel broadband transparent conductive oxide.
Biography
Prof. dr. Ruud E.I. Schropp was born in Maastricht (The Netherlands) in 1959. He received his M.Sc. in experimental physics from Utrecht University in 1983 and his PhD in mathematics and natural sciences from the University of Groningen in 1987. After that he worked in R&D at equipment manufacturer Glasstech Solar, Inc., in Colorado, USA on solar cells. In 1989 he joined Utrecht University and in 2000, he was appointed Full Professor of "Physics of Devices". In 2004, he became Section Head of "Surfaces, Interfaces, and Devices" and in 2008 Section Head of "Nanophotonics". In 2012, he joined the Energy Research Center of the Netherlands (ECN), while continuing professorship in Thin Film Photovoltaics at Eindhoven University of Technology. He has been visiting professor at NREL, at Applied Materials, and at 4 different institutes in China and Japan. He authored/co-authored more than 550 papers (430 peer reviewed) and 12 patents. He has been supervisor of 35 PhD's and of many students completing their BSc and MSc degrees in Chemistry and Physics, primarily Nanomaterials. Currently, his research interests are c-Si heterojunctions, next generation thin (nanostructured) films for photovoltaics, enhanced light coupling by plasmonics, nanophotonics, and photon conversion, and hybrid tandem solar cells.
欢迎广大师生参加!
新能源技术研究院
2017年1月6日